Youth Day marked with Boost for Young Voices
Young Irish voices are getting an International Youth Day boost to take climate action and ensure a sustainable future for their communities.
Community Foundation Ireland is using the day (Sat 12th August 2023) to confirm new grants to organisations working with young people across the country on climate action, combatting hate speech and fighting inequality.
 Aligned with the international theme of 'Green Skills for Youth' the projects equip young people with the tools, resources, and platforms they need to lead change and make a lasting impact on society.
The grants, including ECO-UNESCO, the National Youth Council of Ireland, Suas, Dublin Fringe Festival, Belong To LGBTQ+ Youth Ireland, and SpunOut, reflect their commitment to nurturing the potential of Ireland's youth as well as creating a platform for innovation, leadership and resourcefulness.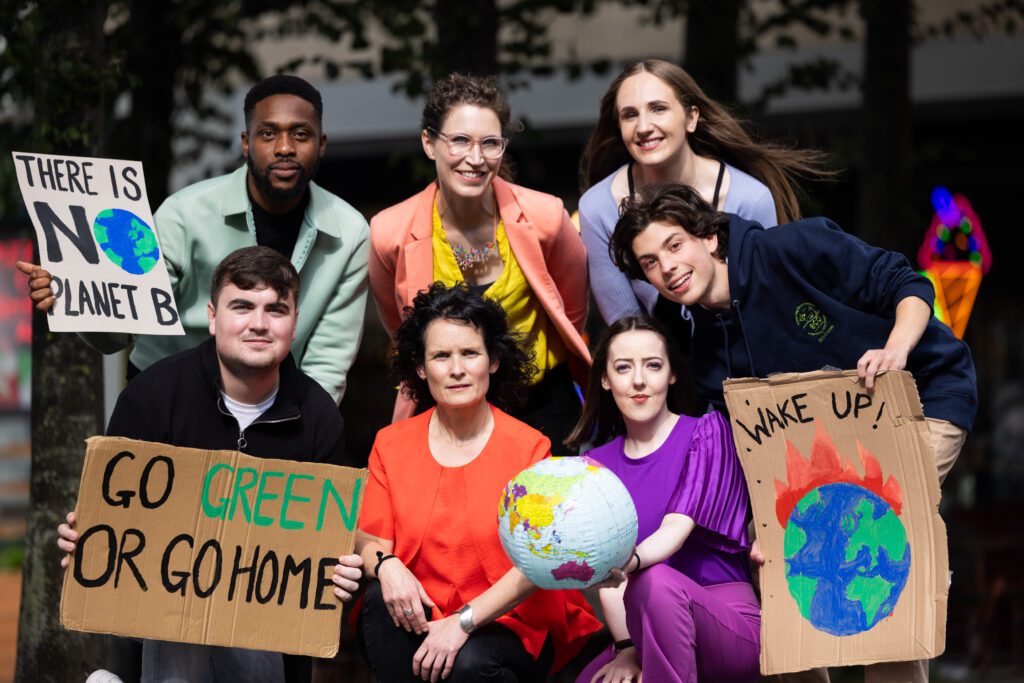 The Projects
ECO-UNESCO: ECO-UNESCO will empower youth by organizing engaging events and communications campaigns, enabling young people to raise awareness about climate change, biodiversity loss, and environmental protection.
National Youth Council of Ireland: Under the project "A Better Tomorrow," the National Youth Council of Ireland will amplify the voices of young people, ensuring their concerns are heard at local, national, and global levels.
Suas: The STAND Changemakers Academy, led by Suas, will provide a transformative learning experience for third-level graduates, equipping them with the confidence and skills to advocate for global justice and catalyse positive change.
Dublin Fringe Festival: Through the Weft Studio project, the Dublin Fringe Festival will empower young people, fostering skill development, building a supportive community, and amplifying their voices.
Belong To LGBTQ+ Youth Ireland: "It's Our Social Media" is a digital media campaign by Belong To LGBTQ+ Youth Ireland that aims to combat online hate speech experienced by LGBTQ+ youth.
SpunOut: With the support of Community Foundation Ireland, SpunOut will activate a junior content producer role for SpunOut Voices, an online platform amplifying the voices of 20 young people from underrepresented communities.
"We are thrilled to support these remarkable initiatives that empower Ireland's youth to play an active role in shaping the future," said Denise Charlton, Chief Executive at Community Foundation Ireland.
As we celebrate International Youth Day, these grants exemplify our dedication to fostering a generation of change-makers who will drive sustainable and positive transformations for both human and planetary health, whilst also ensuring we continue our mission of equality for all.